Falling from Disgrace
by
L. Maretta
Book Blurb:
Four years ago Adrianna was on top of the world. A bright girl who was going to be a pediatrician, she was ready to start med school with her best friend, Rachel. Closer than sisters, Adrianna and Rachel had opportunities others only dreamed about…until….
One night, one horrific accident and a one way trip to misery. Thank God for painkillers…only problem is all they do is postpone the inevitable.
Jack was easygoing and happy with his life. He had his job. He had his new car. Content, that's what he was…until…
He meets her and he realizes there is more to life than the ordinary. He wants Adrianna. He wants to find out what she is hiding, make her see that she is worth loving, and bring the strength inside of her to the surface. But what will it cost him? What toll with their relationship take on the both of them?
There is no drug that will cure what ails them…only time, patience, trust, and love.
EXCERPT
Jack's place was bigger than Adrianna's but just as modest. The furniture looked comfortable and lived in, there were minimal accents, like most bachelor pads, but it was warm and inviting. Stretching across the wall of the main room was a dark wood entertainment center with a flat screen television and other electronics men like to play with. There was a large over-stuffed, grey sofa and matching reclining loveseat adjacent to it with a coffee table the same wood as the wall unit. It was something one would expect to find in any single man's home. To be truthful, Adrianna was just relieved that there weren't empty beer bottles and overflowing ashtrays as far as the eye could see.
Upon entering his living room, Jack turned on the stereo and some soft rock Adrianna didn't care enough to identify began playing.
"Can I get you something to drink?" Jack asked, cocking his head to the side and flashing that sexy grin at her again.
Using the last ounce of confidence she had in her, Adrianna just shook her head and dropped her purse on the sofa. She wasn't interested in small talk or pleasantries; she wanted to get down to business.
Her legs carried her the short distance to Jack and she brazenly placed her hands on his biceps. His arms were made of well defined muscles and she had spent the better part of the evening fantasizing about them wrapped around her. He made her fantasy a reality and did just that, settling his hands on her small waist. The grin vanished from his face and he looked down on her with an intensity that made her knees weak.
Jack was somewhat surprised when Adrianna made what she wanted clear by approaching him in his apartment first. He had his share of one night stands and usually the girl would play coy at first, accepting a drink and flirting before the inevitable happened. But Adrianna didn't play any games and when she put her hands on him he saw the same need he was feeling reflected back at him. He glanced down at those amazing lips of hers once again and then brought his own lips down upon them.
They were just as soft as he'd hoped they'd be.
Adrianna groaned when Jack opened his mouth against hers and his tongue ran softly against her lower lip. He kept it sweet and slow at first but when she brought her hands up to wrap around the back of his head he drove in harder, making deep, sensual sweeps through her mouth. His kiss was murderous, meant to slay her in every way possible, and God, did she think it was going to kill her. He was kissing her, really kissing her, not in the obligatory way that most men did before moving down in a hurry to get on with the real action. He made her feel craved with every flick of his tongue, every caress of his lips, and when he pulled her to him more tightly so that their bodies were flush, a foreign sensation came upon her. She felt... content. This wasn't about just wanting a distraction from the pain anymore, nor the horrible reality of what her life had become. No, it was much more than that. It was about an attraction, and not just a physical one, between a man and woman who desired one another. Desire. What a difference there was between that and want.
Jack was determined to remain unhurried with Adrianna, to take his time with her, but when she moaned softly into his mouth as he kissed her his restraint was diminished. Fuck, he wanted her and wanted her badly. He brought his hands around to the backs of her thighs and lifted her, her legs wrapping around his waist without being told to do so. He carried her across the room to press her against the wall that led to his bedroom. There he finally moved his mouth from hers to taste the skin of her neck and collarbone. He was pleased to learn that they were just as sweet and soft as her lips, as were her cries when he moved one of his hands to knead the flesh of her breast. When Adrianna squeezed her legs more tightly around him he knew it was time to move this to his bedroom.
About the Author:
L Maretta, a full time educator, has a passion for many things but most of them have taken a back seat to writing. After writing for her own enjoyment since she was a teen, she finally decided to try sharing her work with the world, and her debut novel, Whatever It Takes, was published in June of this year. She has a great love of books, and enjoys reading everything from horror to erotica.

She lives in Florida, where she thinks the heat is ridiculous, but survives it by lounging by the pool with her laptop all summer. She is the mother of two beautiful little girls and the wife of a very supportive and patient husband.

L. Maretta's books are not only engaging romance novels, but they are also stories that people can relate to. These are not fantasy stories with billionaire playboys and sex goddesses. The content is real, centering on the true trials and tribulations of every day life, making the reader feel much more connected to the characters.
Social Links:
Twitter
●
Facebook
●
Goodreads
Buy Links:
Amazon
Tour Coordinator: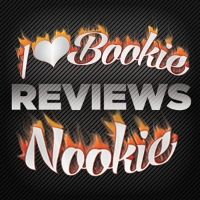 Please check out the other stops on this tour today:
Check out the entire schedule of the 18 Holiday Party Blog Tour stops & participating bloggers HERE.